7' x 17' Asphalt Tarp
Regular price
Sale price
$145.00
Unit price
per
Sale
Sold out
Share
7' x 17' Heavy Duty Asphalt Tarp

Our 7' x 17' Heavy Duty Asphalt Tarp, is engineered to meet your Dump Truck Tarp needs. This Asphalt Tarp embodies durability and resilience, making it an optimal choice for heavy-duty applications.
Features of our 7' x 17' Heavy Duty Asphalt Tarp:
Heavy-Duty Construction: With robust reinforcements and double lock stitching all around, this Asphalt Tarp is a perfect instance of a high-quality Dump Truck Tarp.

Pole Pocket: The 4" Pole Pocket ensures a snug fit on your dump truck tarp system, reducing wear and extending the lifespan of your Tarp for Dump Truck.

Superior Attachments: We've incorporated #4 Brass Grommets for secure and easy roll bar attachment to the Dump Truck Tarp System.

Four-Layer Edges: We reinforce the edges of our Heavy Duty Tarps with four layers of material, promising extra strength and resilience.

Webbing Reinforcements: We've added webbing reinforcements down the Vinyl-reinforced sleeve for heightened durability for your Dump Truck Tarping System.

Gorilla Mesh Material: Made of Heavy-Duty Gorilla Mesh, our Asphalt Tarp is a seamless one-piece construct, adding to the tarp's longevity and toughness.

High-Temperature Resistant: Our Heavy Duty Tarps are treated and coated to endure high temperatures, making them ideal for asphalt transportation with your Dump Truck Tarp System.
This 7' x 17' Heavy Duty Asphalt Tarp makes an excellent replacement for your manual or standard electric Dump Truck Tarp System. With its enhanced features and reinforcements, it stands as one of the toughest heavy-duty tarps you can buy.
If you're asking "Where to buy Heavy Duty Tarps?" or "Are Heavy Duty Tarps waterproof?", look no further than TarpMan.com. Your trusted source for Heavy Duty Tarps and Dump Truck Tarps that are designed to stand the test of time.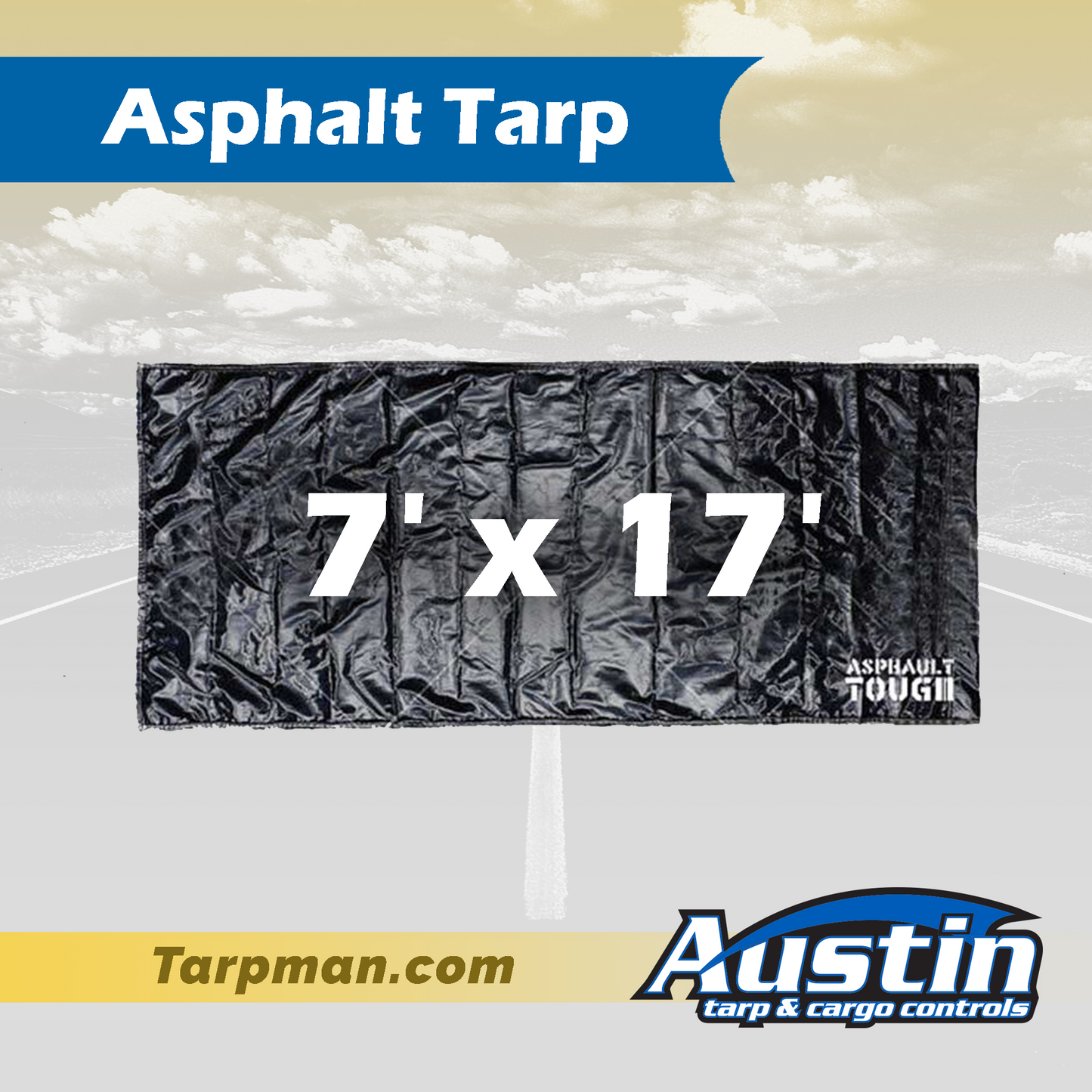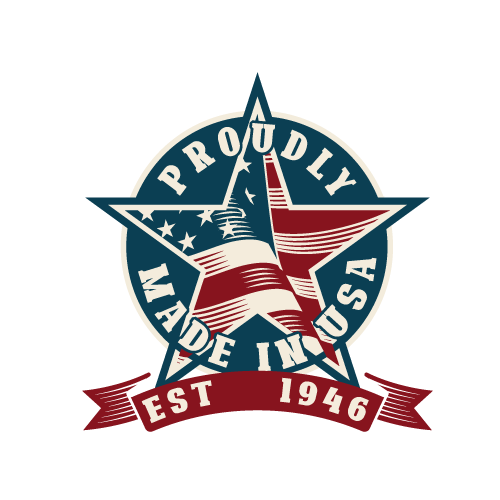 All Tarps Are Proudly American Made In Charlotte, NC!
Features
Heavy-Duty Grommets

We only use heavy gauged #4 Brass grommets for your roll bar attachment. Our handmade tarps also boast double lock stitching and 4 layer edges for extra strength webbing reinforcements down the vinyl reinforced sleeve.

5" Reinforced Pole Pocket

All of our dump truck tarps come with a 5" pole loop/pocket for a snug fit that reduces wear and tear, and extends the life of your tarp. All of which is double lock stitched to ensure durability.

One-Piece Gorilla Mesh

Our dump truck tarps come in one piece, meaning no seams that will come loose over time, are made with an extra durable PVD poly-coated fiber material. They are weaved with an extra-tight gorilla mesh built to withstand the toughest elements.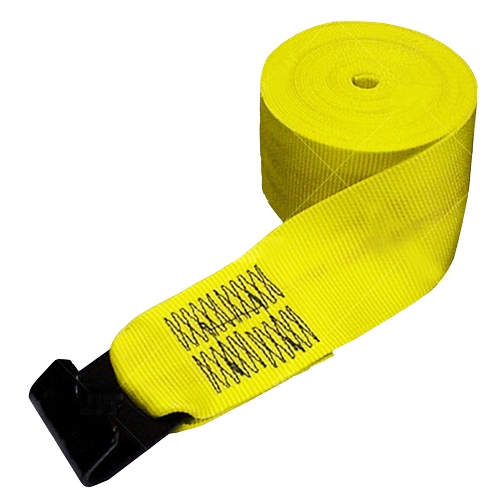 Don't Forget The Cargo Controls!
Tarpman keeps a wide variety Cargo Controls in stock. Get the right straps, chains, winches, and more to secure your load today!
SHOP NOW